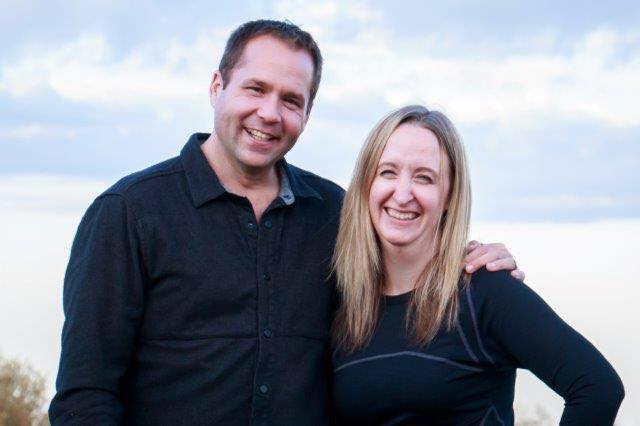 It all Started back in 2003 with a Dream.
To provide the best service combined with the best product around. Armed with an old pickup truck, some personal tools and a great deal of ambition, I started Hanneson Construction Inc. The focus of the company began with railing selection and installation, and like most new companies, majority of the jobs were completed for friends, family and neighbours. Thanks to word of mouth, the company began to grow and with each new job I learned more about the industry. Despite working at it part-time, Hanneson Construction was becoming a full-time, full-fledged business.
Following the birth of my son, I took 4 months off my full time job to spend time with family, but also to expand my knowledge of the construction industry. Over the course of the next year and a half I worked alongside an associate in the industry, learning all I could regarding soffit and siding installation; expanding my tools and knowledge along the way.
my wife and I welcomed the birth of our second child, our daughter. Once again I took some time off my full time position to be with family, and focus on my true passion: construction. I spent the following 10 months focusing on soffit and siding, enjoying every step along the way. It was during this time that I realized that my heart lay in the construction industry; being able to provide the best service, best product and being a part of the installation process all the through to guarantee this. With the support of my wife, fellow family members, friends and business associates, I decided to make Hanneson Construction my full time job, my career. The decision wasn't easy – throwing everything you've got behind a small business can be daunting – but it was right.
"Derek you're happier and you smile more doing construction. I believe this is where your heart lies."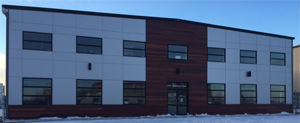 A Building, A Company, A Future
In 2009 Hanneson Construction Inc. officially moved into its first commercial space, located on Millar Avenue. Within three years we realized that the company was outgrowing the space, and began the process of looking for a new company location.
Today, Hanneson Construction Inc. is located in the North end of Saskatoon, at 3711 Kinnear Ave. We continue to provide the same service, products and expertise that has helped us grow since day one.
I look forward to helping you out with your future construction projects – if you have any questions, or would simply like a quote, please don't hesitate to contact us.
Sincerely,
Derek Hanneson

Rutrum ut volutpat scelerisque auctor ultrices lectus ultrices ullamcorper massa diam etiam amet a, nulla pulvinar sapien.